Engage Comms client, The Language Shop (tls), is always ahead of the curve when it comes to foreseeing and understanding industry trends and the impact of global events on the demand for and availability of interpreters.
At the start of the Ukraine crisis in February 2022, as a social enterprise, The Language Shop (tls) was determined to play its part in ensuring that language interpreting services would be available to those entering the UK and immediately set up monitoring to establish the level of increase in demand for Ukrainian translators and interpreters.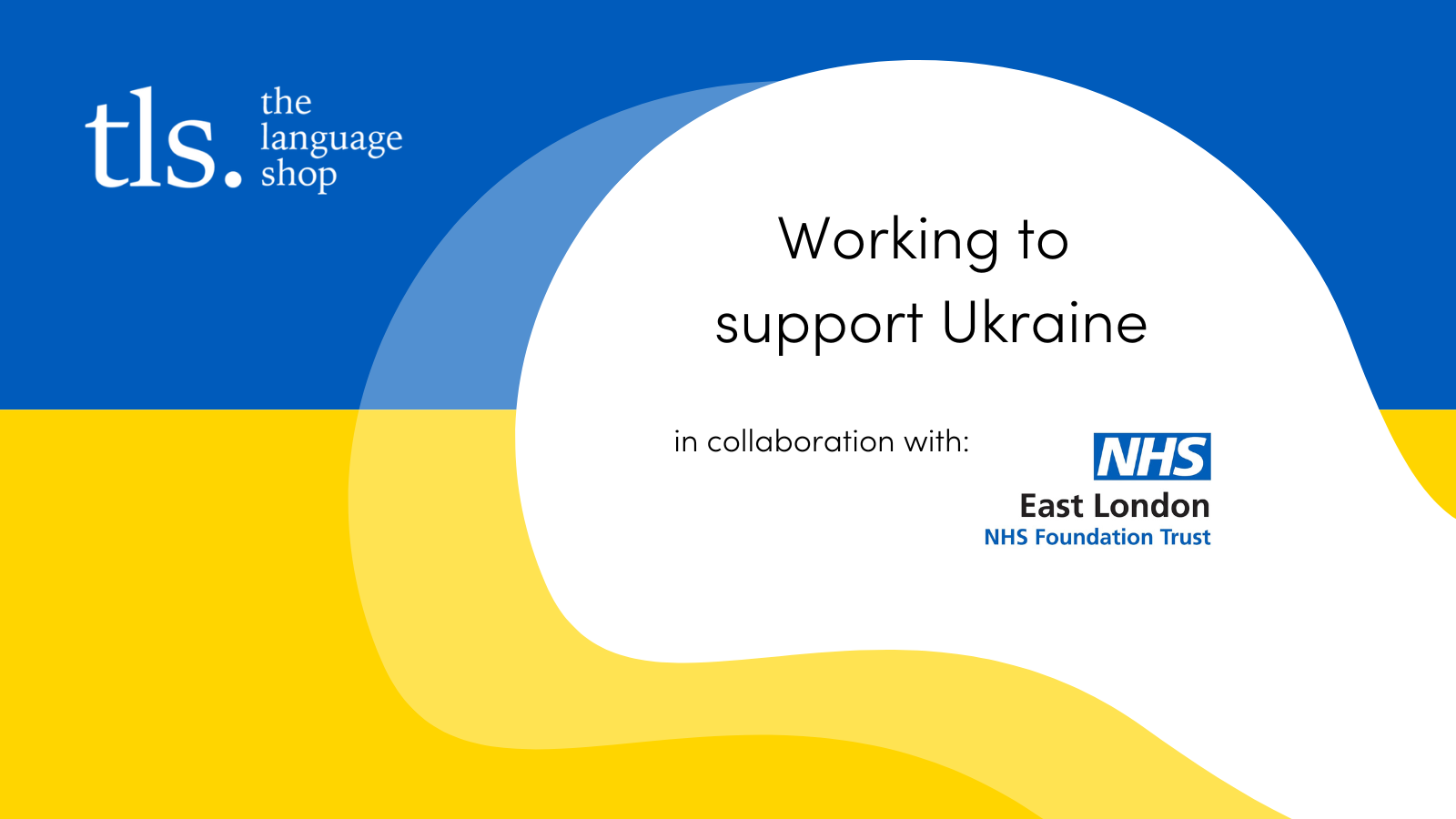 The team also audited its Ukrainian interpreter community and engaged with them to understand current availability and capacity for taking on interpreting assignments as part of the UK's response to the unfolding crisis.
Stephanie Bright, Resource and Compliance Manager at The Language Shop (tls) explains:
"We soon realised that there would not be enough suitably qualified interpreters to meet the substantial increase in demand for Ukrainian translators and interpreters, as a result of the Russian invasion. To address this we quickly allocated funds from our Social Value Fund to provide CIL3 qualifications for London-based bilinguals who wanted to train as an interpreter but were not able to fund a formal qualification. We are now proud to be playing our part in standing with Ukraine and have a number of new Ukrainian interpreters completing the course, with more in the pipeline."  
The Language Shop (tls) is not the only language services provider to develop strategies to support the crisis and ensure that breaking down language barriers and opening lines of communication, quickly and appropriately is prioritised, the whole industry is getting behind the effort.
Stephanie continues:
"Those fleeing Ukraine are often arriving in the UK with the clothes on their backs as their only possessions. The charities and organisations supporting them need to be able to establish clear lines of communication as quickly as possible to help them feel safe and secure in their new surroundings. Interpreters play a massive role in this and as a social enterprise we are joining many others across the languages sector to focus on maximising all the ways in which we can help. Along with upskilling new interpreters we are also working with partner East London Foundation Trust to set up a peer support scheme between Ukrainian refugees and interpreters."
The Language Shop (tls) also provides support services to a large number of charities, many of which will be helping Ukrainian citizens that enter the UK. Its interpreters are experienced in working with vulnerable people in challenging situations, including those living the fallout of war.
The Ukrainian-German interpreter Kateryna Rietz-Rakul recently went viral on social media after breaking into tears while interpreting a press conference by Ukrainian President Volodymyr Zelensky. MultiLingual Magazine explained "for many both inside and outside the language industry, the vulnerable moment was a reminder of the often-difficult circumstances interpreters endure to do their jobs".
We are proud to be working with The Language Shop (tls) as it's full service marketing comms partner to get this and other stories they've got to share out into the public domain to ensure they can have the biggest impact possible.